Events for the summer season are still in the planning stage, pending ministerial directives regarding the opening of the various commercial and tourist activities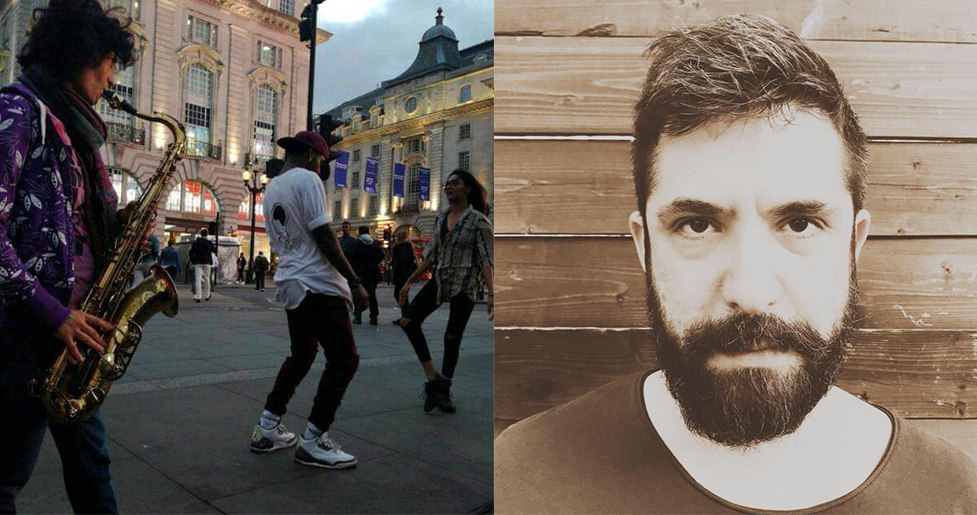 Thursday 4th of July 2019 – 8 Pm
Superdisco / Sabrina DeMi
Painter: José Cast
Last Floor Electronic (extemporaneous music and painting)
Sabrina De Mitri, sax, vox, synth, loop, fx, samples. Devoted to the search for sounds that intertwine influences and different styles. Now on tour with her only concept show to showcase her sound trip.
Super Disco, aka Alessandro Montano, mixes sounds with Italian disco and cosmic rhythms. His major influences range from Giorgio Moroder to Black Devil Disco Club, passing through the electro. A mix of sounds and sensations that take the listener into a new world where there is no limit to contamination.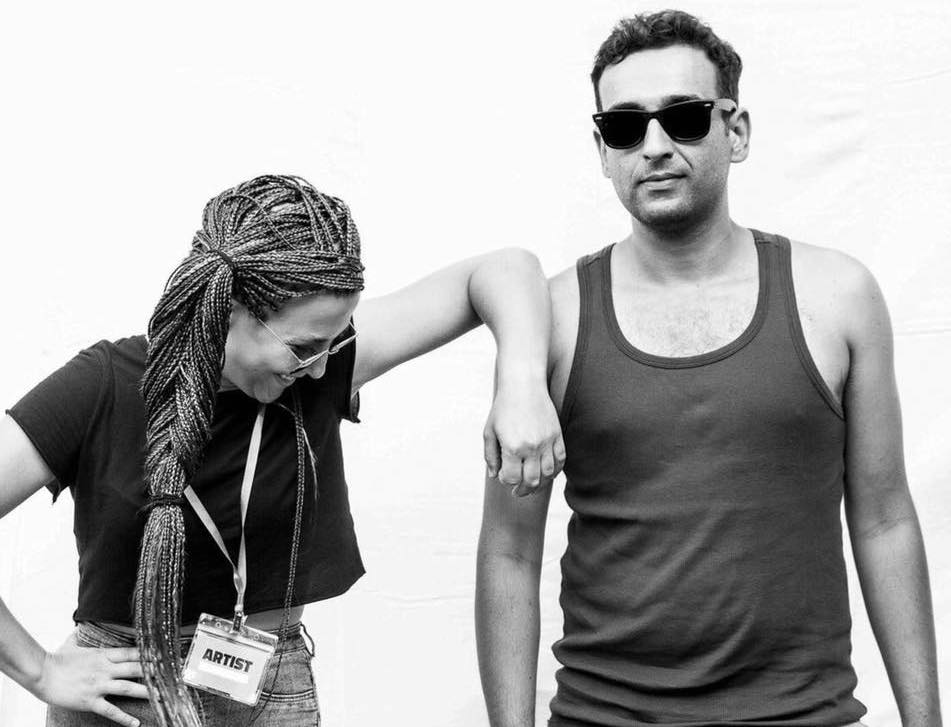 Friday 5th of July 2019 – 8 Pm
Angela Esmeralda &
Sebastiano lillo
Two Apulian realities established and consolidated throughout Italy thanks to talent and musical language. They represented Italy in Memphis for the International Blues Challenge in 2015, treading stages like that of the Pistoia Blues Festival, Montreux jazz Club, Sierre Blues Festival, Deltablues Festival since 2013.
On October 6, 2018, finalists of the Italian Blues Challenge were confirmed with the expanded formation "THE DRIVE" (Ste Barigazzi, Enry Zanni, Angela Esmeralda, Sebastiano Lillo) bands with strong roots and blues.
This victory will see them represent the Italian Blues Union in the Azores (Portugal), for the European final in April 2019.
Two albums, "DELTASOUL" on CD and vinyl (Il Popolo del Blues Records / Audioglobe 2014) and "RAW: acoustic in studio" (Deltasoul Records / Audioglobe 2016) precede the last work to be released on October 26 "9RENDITIONS" (Deltasoul Records / Audioglobe 2018), a collection of great classics revisited in an acoustic key.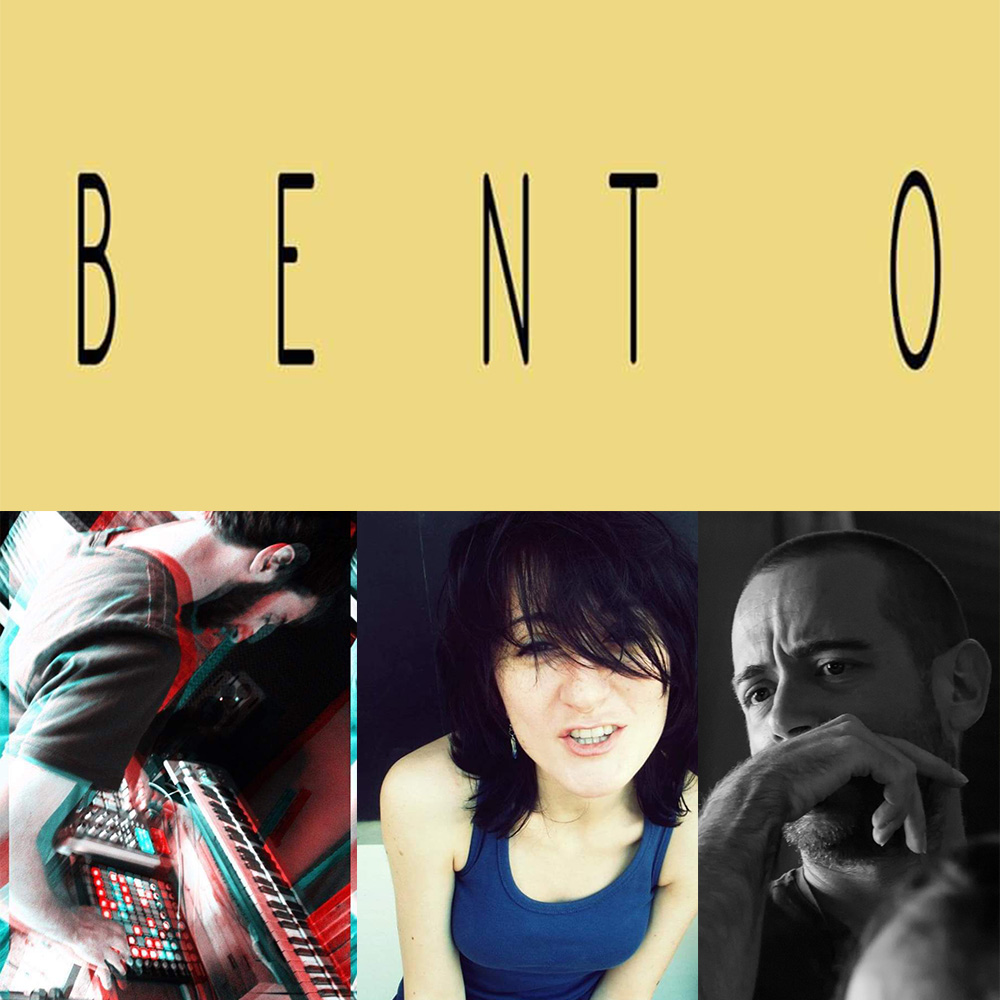 Saturday 6th of July 2019 – 8 Pm
Bento Feat Mina & Coviello
Bento is a new way of making music, without limits and without genres. A live set dedicated to the beauty of music played and programmed with a dynamic approach towards instrumentalists like the percussionist Umberto Coviello and the magnificent voice of Mina Carlucci.
Bento is the second name of Francesco Barletta, producer and musician who carries on in addition to this project other realities such as the Elektrojezus and the Last Floor Studio.
Umberto Coviello is a multi-instrumentalist from Grottaglie, artistic producer and music teacher. He approaches electronics with the bento project bringing with it a truly exceptional taste and refinement.
Mina Carlucci is a Jazz singer, Neo Folk. She sings in the Vostok project and has released her solo album in 2016.
Electronics, percussion and voices come together in a single concept that takes multiple genres, not placing limits on the emotions you want to convey.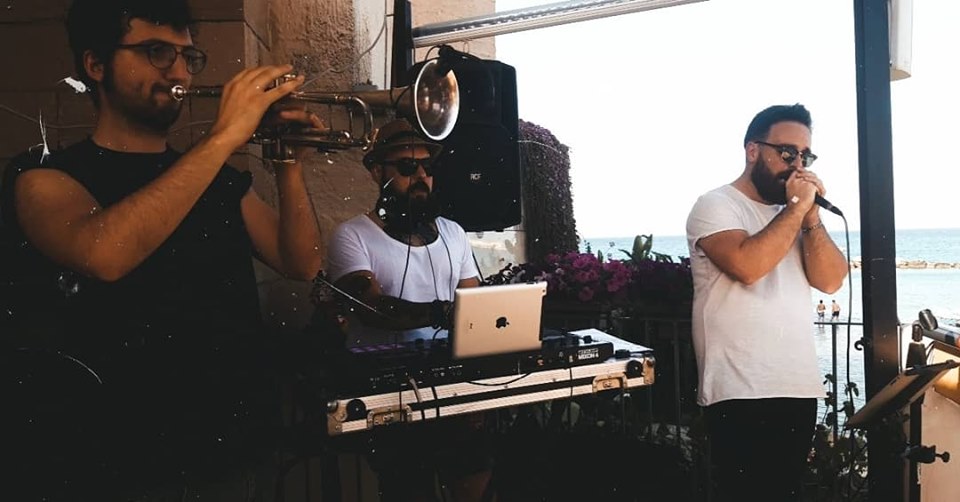 Sunday 7th July 2019 – 5 Pm
Swing Garage
Dj / Live Set
Swing Garage a dj set / live electroswing born in July 2018 composed by Alessandro Dell'Anna very active trumpeter on the Salento scene engaged in various musical projects. Ugo Busatto (voice) songwriter who has an EP in 2014 and many live events under his belt in various musical projects. From 2018 engaged in the new musical project LaRenda coming out with the first disc. Swing Garage is born from the knowledge of Lorenzo Primiceri (dj) that meets the needs of the project with its vintage music selection.
Swing Garage ranges from Billie Holiday, Ray Charles, Ray Collins, Hot Django Reinhardt Club to contemporary artists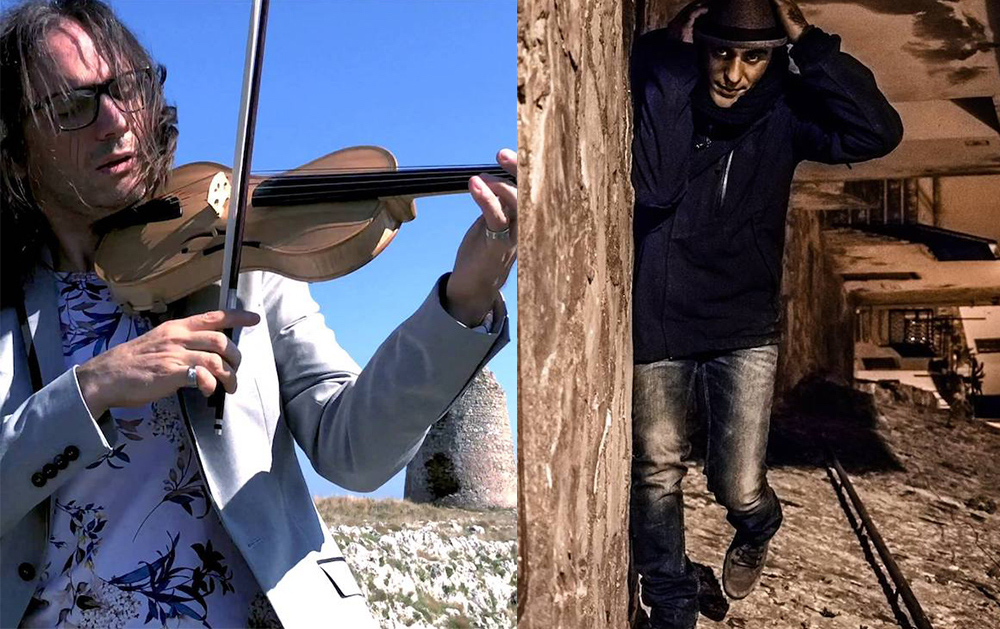 Thursday 11th July 2019 – 8 Pm
Francesco del Prete / Walter Vitale
Painter: Sasori Komomo
Last Floor Electronic
Francesco Del Prete is a Salentine violinist and composer. He began his violin journey with classical studies and then became passionate about the world of ethnic music in general and jazz in particular, passions that led him to search for new sounds and alternative ways to use the instrument and to reveal its hidden sides also through the use of electronics. His musical path evokes the nostalgic echoes of an endless journey through the music through Italy, Japan, France, Greece, Germany, Switzerland, Slovenia, through his more than varied (profitable) collaboration with: l 'THE NOTTE DELLA TARANTA ensemble (alongside the likes of Stewart Copeland, drummer of the Police, Lucio Dalla, Francesco De Gregori, Piero Pelù, Teresa De Sio, Gianna Nannini, Ares Tavolazzi, Mauro Pagani, Vittorio Cosma, Franco Battiato , Ambrogio Sparagna, Giovanni Lindo Ferretti).
Walter Vitale, sound as a starting point and point of arrival, which with disarming simplicity welcomes all that is emotion and movement. How to make an electro / acoustic performance with these "assumptions"? It will try to show you the road that leads to a wide world, where acoustic and electronic sounds merge to be one.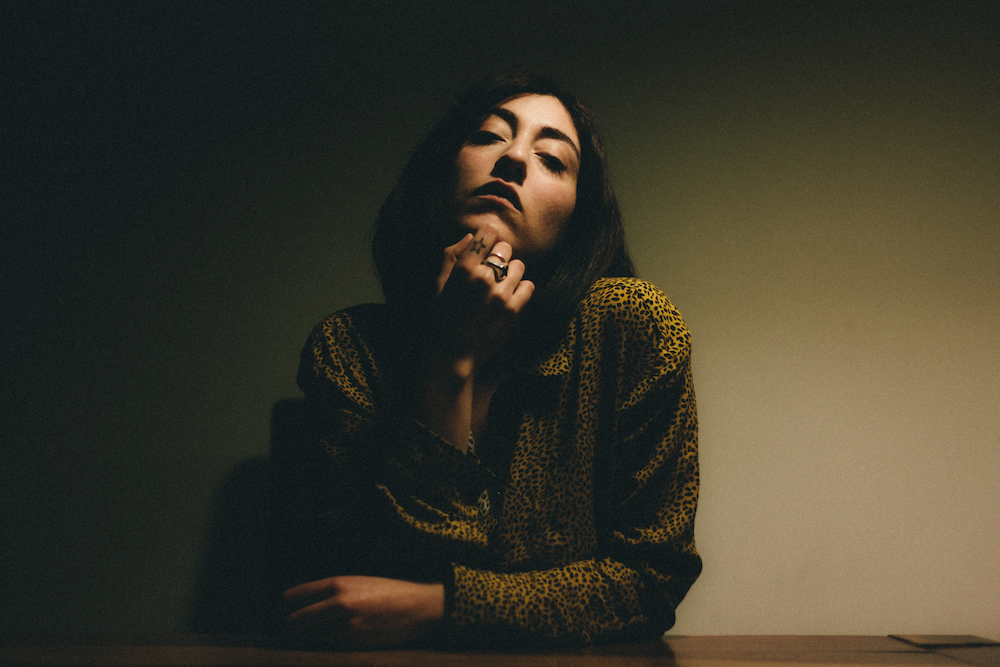 Friday 12 July 2019 – 8 Pm
Julielle
Giulia is self-taught, she has a dog named Elle, she started playing at the age of 10. Her music is the result of a journey that is divided between the electronic music of the Rave, her passion for Edith Piaf and the poignant poetry of her origins in part Neapolitan.
In love with the sounds of the 80s and 90s (Son Lux, Flume, Bonobo) she has cultivated unconditional love for pop and the Beatles since childhood.
All this is Julielle her new artistic project in which through the songs she expresses her emotions written in the form of poetry over the years.
Her first single is Toys, produced by Godblesscomputers, released in April. On June 7th, at the same time as her performance at the medimex 2019 (sharing the stage with Editors and Cigarettes After Sex), Aliens and Flowers was released by Inude. Her first EP will be released in the fall.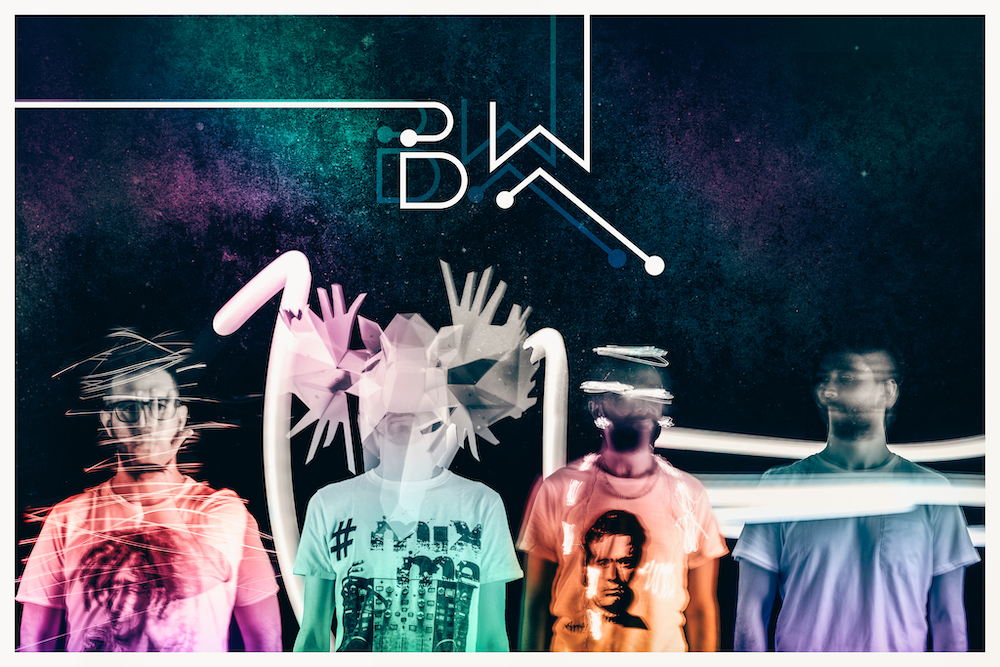 SATURDAY 13th July 2019 – 8 Pm
Buckwise
Buckwise is a project conceived by Francesco "Gnappo" De Luca, Nicola Galluzzi and Lorenzo L'Abbate. After years of musical collaboration in various bands, they decide to give life to a sound that combines Anglo-German electronics with American-style indie-folk. They are joined by Roberto Matarrese, musician and producer (Kinky Atoms, LogisticDubLab, former historian of La Fame di Camilla), who lends voice and pen to complete the training.
Sometimes direct and restless, sometimes fresh or introspective, Buckwise's sound is characterized by obsessive rhythmic loops, layered sound arrangements and simple emotional melodies. The four, all multi-instrumentalists, play at experimenting overlapping sound solutions enriched by riff and melodic catchy refrains. The texts, in English, are a point of view on the reality that surrounds us, almost always hermetic and difficult to decipher with a univocal interpretation. Sometimes in contrast with the melody they accompany, they are the product of the suggestions emanating from the musical part of the songs.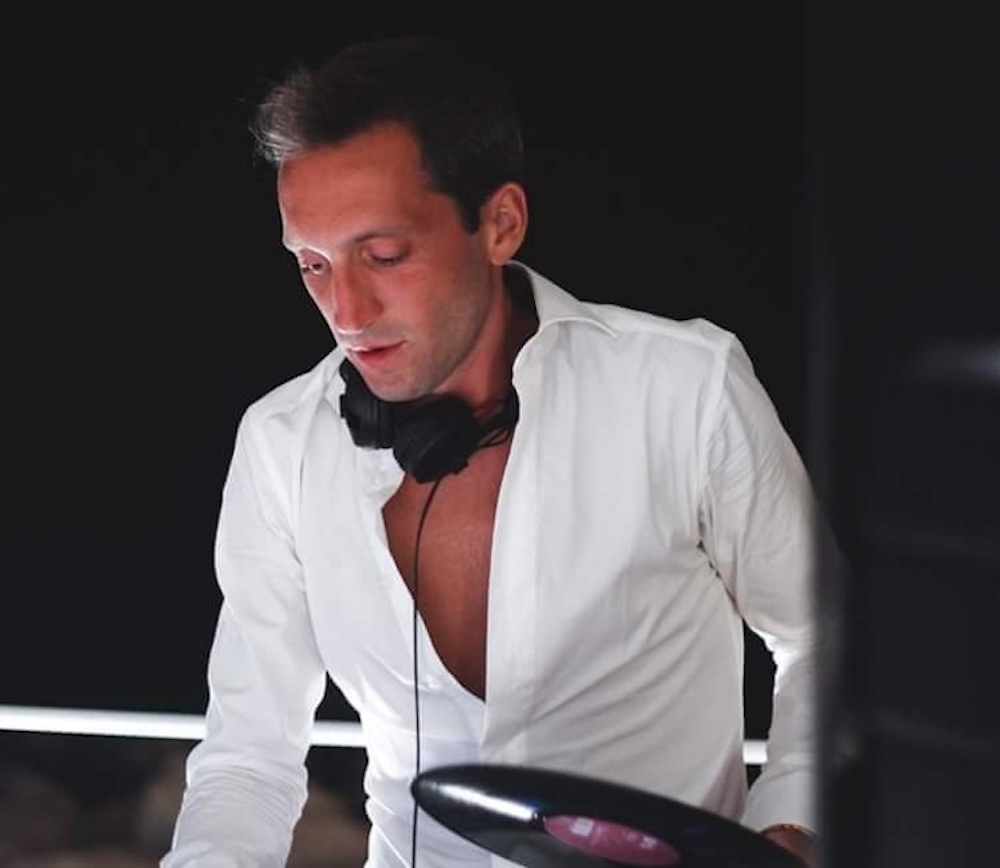 Sunday 14th of July 2019 – 5 Pm
Valentino De Luca
Vinyl Set
Valentino De Luca – He started Djing at the age of 12, through the recording of pieces on cassette. At the age of 17 he bought his first console and thus began his musical journey that took root in House and then evolved into Electronica.
From 2006 to 2010 he worked regularly with the record label The Flame Recordings. In 2013 he obtained the II Level Diploma in Electronic Music at the "Niccolò Piccinni" Conservatory of Bari. Enter here to become part of the multimedia research group Sin [x] Thésis, coordinated by Francesco Scagliola. He is a composer and sound director at the 2010, 2012 and 2015 editions of the FIMU. With the Feed-Band training, he devoted himself to research into acoustic feedback, developing an original composition through the use of a self-designed hardware chain. The collective participates in the National Arts Award 2013 – Section "Electronic Music and New Technologies" -, attesting to its composition among the finalists for the category "Live Compositions". Feed-Band also participates in Emergenze Sonore 2014, Emufest 2014, Free Flow Festival 2015 and other important trade shows.
Thanks to his immense passion for everything that is Audio, he continues to work tirelessly to refine his very personal taste, in search of the Ideal Sound.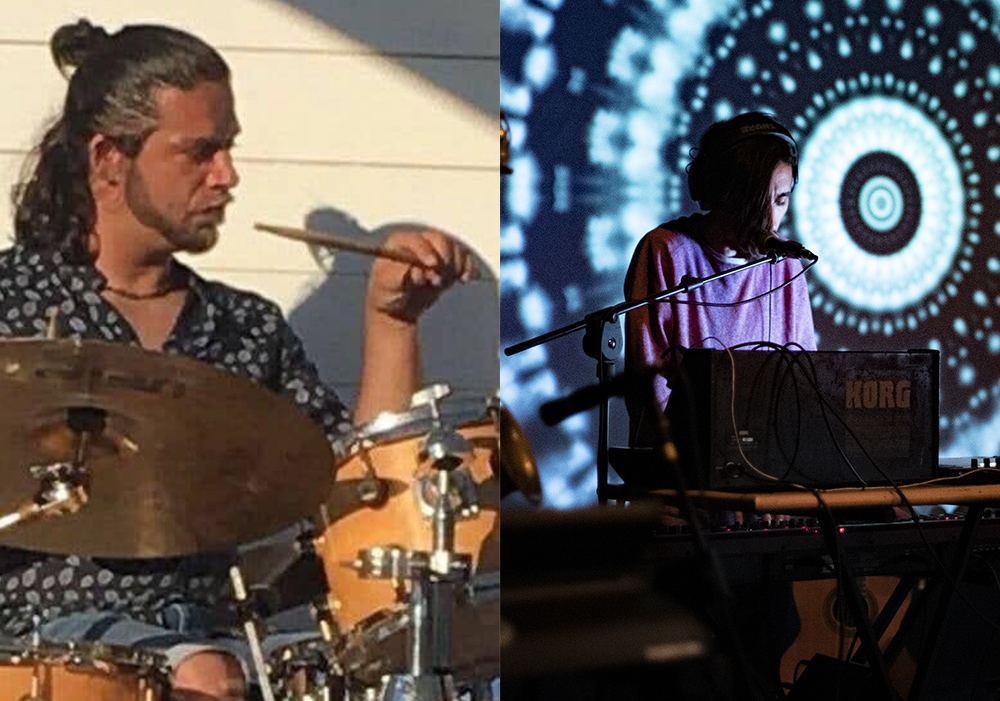 Thursday 18th July 2019 – 8 Pm
WHITE EAR (Fasulo/Nobile)
Painter: Nessuno Niemand
Last Floor Electronic
White Ear is a live-set of extemporaneous composition on analog and digital machines whose sounds and beats are generated and manipulated in real time. The thread that unites the different moments of the performance is the dialogue between biting beats and games of consonances and dissonances born from the unpredictability of spontaneous samplings, harmoniously linked by live parts played on synthesizers, acoustic and electric instruments.
Davide Fasulo is a Brindisi poly-instrumentalist and producer who moved to Bologna in 2001, currently working with La Metralli, the Dueventi electro-acoustic quartet. During his career he shared the stage with artists such as Vinicio Capossela, Mika, Giorgia, Malika Ayane, Fiorella Mannoia and many others.
Tore Nobile, eclectic and versatile musician, blends in his way of approaching the instrument a mixture of genres and styles, using a hybrid set of drums, percussion and electronics with an energetic, gritty and imaginative touch, his strong point is to create a explosive mix of colors and different musical settings, which fused together create its unique way of conceiving the groove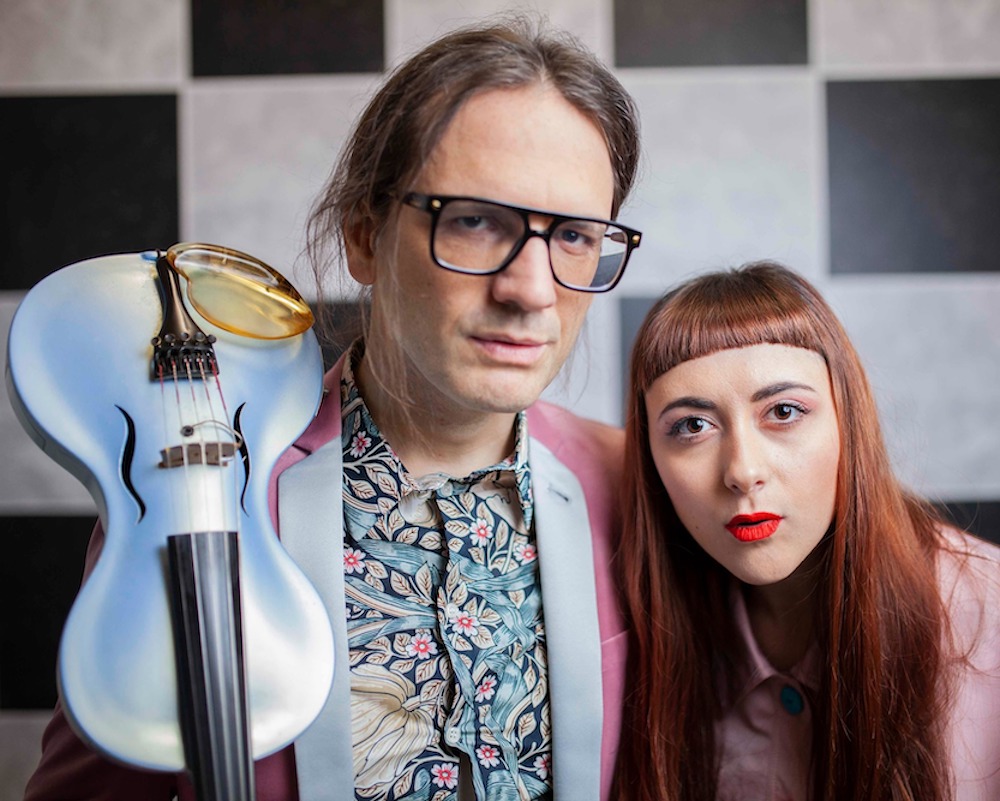 Friday 19th July 2019 – 8 Pm
I Respiro
The Respiro project was born from the meeting between two strong and passionate personalities in continuous evolution and experimentation, the voice of Lara Ingrosso and the violin of Francesco Del Prete. A breath of notes and words that becomes a button with the addition of multi-pads and electronic sequences. In one word: Breath.
An electro-acoustic violin and a voice generate an unexpected set of different sounds, surpassing the stereotype that identifies them as purely melodic instruments. The magic takes place on stage, when there are only two musicians on the stage but in the air the sound is that of an orchestra: thanks to the wise use of multi-effect pedals, loop-machines, electronic percussions and keyboards through which Francesco and Lara offer their repertoire of original pieces.
Among the most important achievements there are eleven national awards, the service of Vincenzo Mollica in "Do Re Ciak Gulp" on RAI1, the live for RSI (Swiss Television Radio) during the last Turin Book Fair, the opening of the concert by Marlene Kunz at the Fabrique in Milan in March 2016, the awarding of the "Copyright against the current" for the album "A forma d'ali" in 2016 and the 1st prize for the Mauro Carratta Award 2017 and their Live concert at RSI studies in Lugano in October 2018.
Saturday 19th July 2019 – 8 Pm
Wamboo – P
The wamboo-p, born in May 2017, are an instrumental duo that bring together the warm and melodic handpan sounds with the rhythmic groove of drums and percussion.
The genre ranges from melodic, mystical, experimental, moving from house to electro-acoustic giving life to a real musical journey.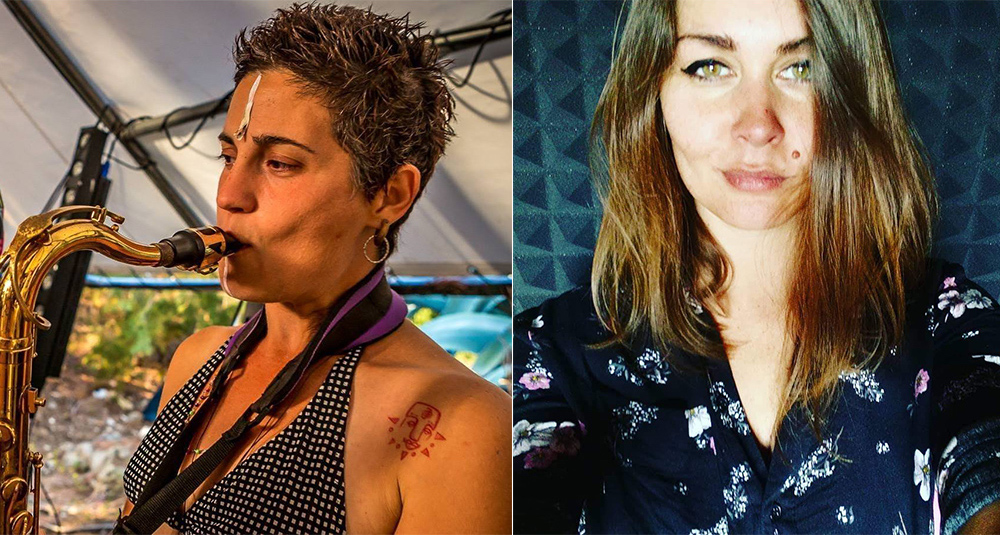 Sunday 21st July 2019 – 5 Pm
Soulsister
Dj / Live Set
A whirlwind tour of the various meanings of Black Music, combining Marialba Guadalupi's 'old fashioned' selections and Sabrina Demitri's acrobatic raids on sax, vocals, effects and loopstations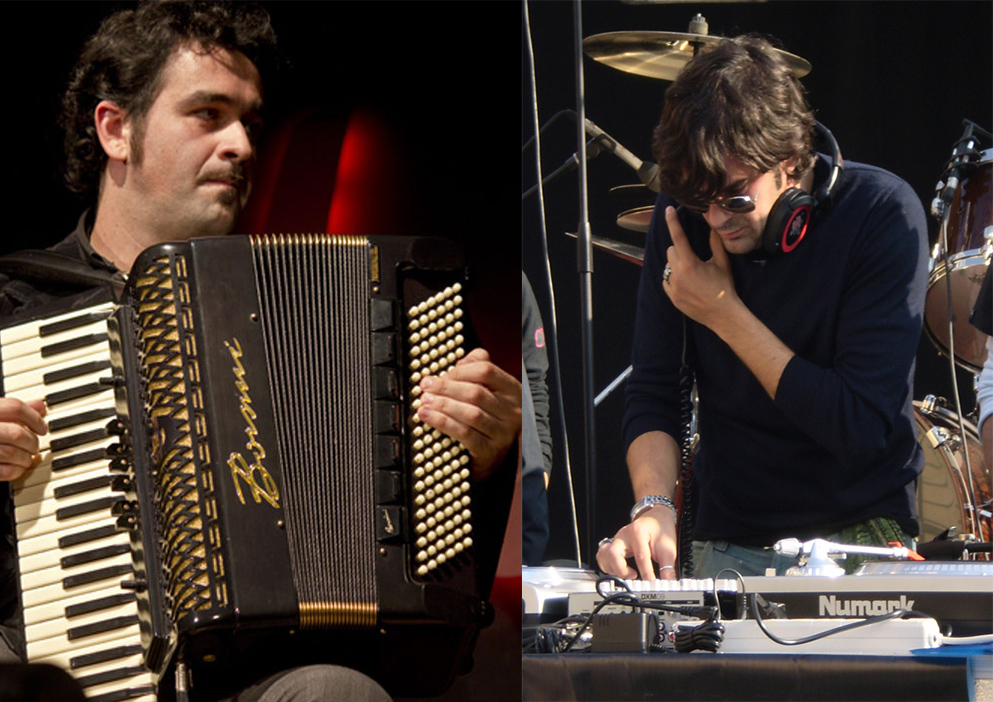 Thursday 25th July 2019 – 8 Pm
Vincenzo Abbracciante
& Pierpaolo effe
Vincenzo Abbracciante was born in Ostuni in 1983. He graduated in jazz music, first level, at the "Nino Rota" Conservatory in Monopoli and in Classical Accordion, second level, at the "E. R. Duni "of Matera, with praise and special mention. "He is the rising star of the accordion in Italy, endowed with a remarkable technique, a profound sense of blues and swing. Master the accordion like few others and play any musical genre with talent ". (Dictionary of Italian jazz, 2014).
Pierpaolo Effe Dj, electronic maker and producer, after a period of artistic direction and public relations in the best clubs of Puglia between 1989-1996, decides to propose his music mixing the deep sounds of the drum'n'bass of the Bukemian London to the box 4 / 4 obtaining an undulating electro. He is currently resident at the Bloom Beach Bar, BIT and Cafè Schwarz, and live jam session projects are concentrated in order to bring a console closer to a common musical instrument.
Friday 26th July 2019 – 8 Pm
Les Trois Lèzards
Directly from the "Tadjiguinie" come the music of Emmanuel Ferrari, a meeting of French Valse, influences Balkan and Tarantella. Bienvenus!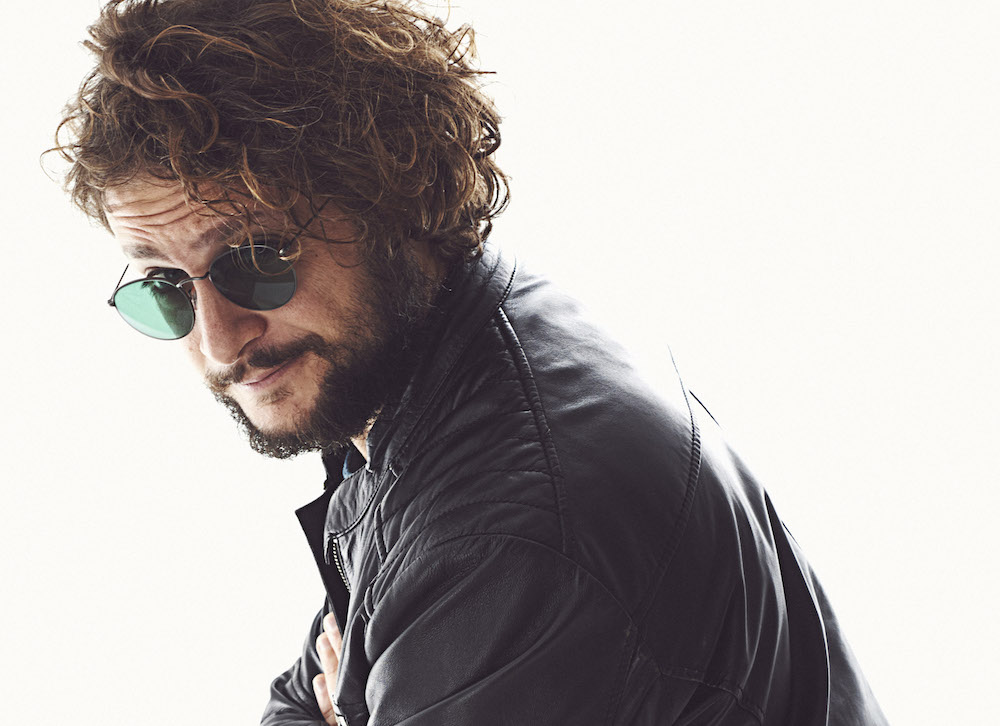 Saturday 27th July 2019 – 8 Pm
Vincenzo Maggiore
Vincenzo Maggiore has opened the concerts of Max Gazzè, Simona Molinari, Zibba, Samuele Bersani and Nomadi. He accompanied Mario Venuti during the Yeahjasì BPF 2016. He participated in festivals and competitions throughout the national territory (MEI – Meeting of the independents, Sanremo Rock, Live Volcanic Festival, Taranto Rock festival, May Day in Matera (2017), Yeahjasì Brindisi Pop Fest.
In 2013 he successfully completed a crowdfunding project thanks to which he made his first album "Via di fuga". As many as 26 musicians and the busker Matteo Terzi "Solo" took part in the study. He has collaborated with the American rapper Ben Barbic with whom he wrote the song "The paradise around". He has recorded two songs for "La carovana delle merende", a record project by Paola Petrosillo and Vito De Lorenzi for children. He accompanied the singer Lighea (Sanremo 94 and 95) in the 2010 and 2011 tours for the squares of Central and Southern Italy. "From that world is world", the second solo album, was released in January 2019 anticipated by the single "Delacroix".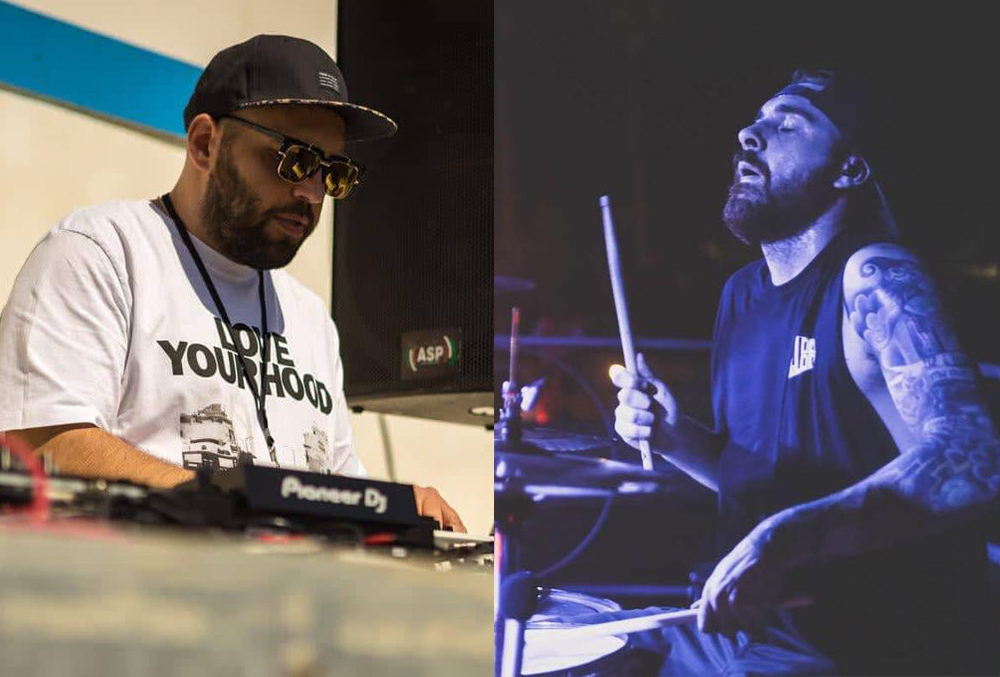 Sunday 28th July 2019 – 5 Pm
Seme & Jordan Rech
Dj / Live Set
Class '85 Seme rapper / producer / dj and class of 90 Jordan Rech drummer / percussionist born in Brindisi, they started their apprenticeship between 2008 and 2009 between concerts and festivals in the territory, giving space to their creativity. Over the years they played throughout the national territory in cities such as Rome, Milan, Naples, Bologna, Turin, deepening their musical background. Seme organizes jams and art exhibitions with guests like Paura, Clementino, Boomdabash, Ghemon, Ensi and many others.
Jordan toured Italy in live-clubs and having the opportunity to open concerts to artists such as Fabrizio Moro, Le vibrazione, Gazzelle, Lo stato sociale, Ministers and many others, playing as a drummer in an entire live performance by Ermanno Giovanardi (ex La Crus).
Between 2018/2019 the two met and decided to start a new adventure with a project with funk, soul-black influences. They offer a dj-set implemented by the groove and the natural sounds of percussion, reincarnating the spirit and soul of the pioneering musicians of these sounds.